Our flyer was designed working with D & G Marketing, active supporters of saving greenspace in the Bothell area with Save Shelton View Forest.  Our signage and flyer campaign ran in 2017-2018, and since then, the Wayne Park area has been purchased and preserved, thanks to efforts in our community and you!  Thank you all for your help!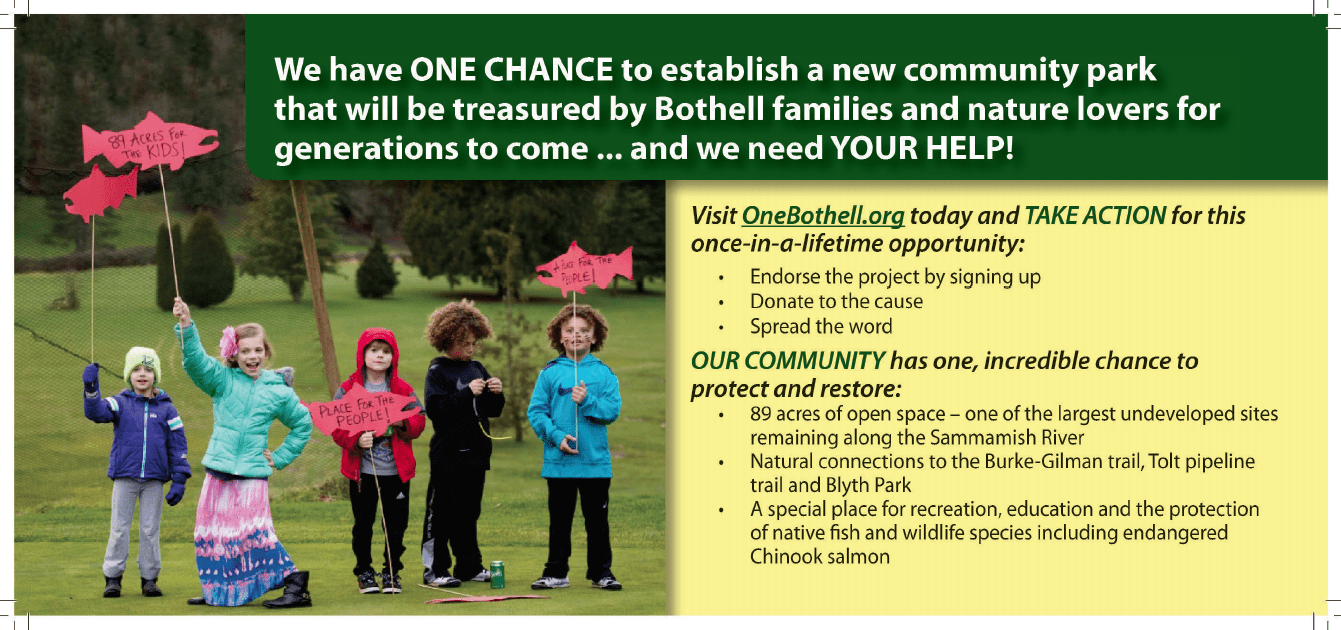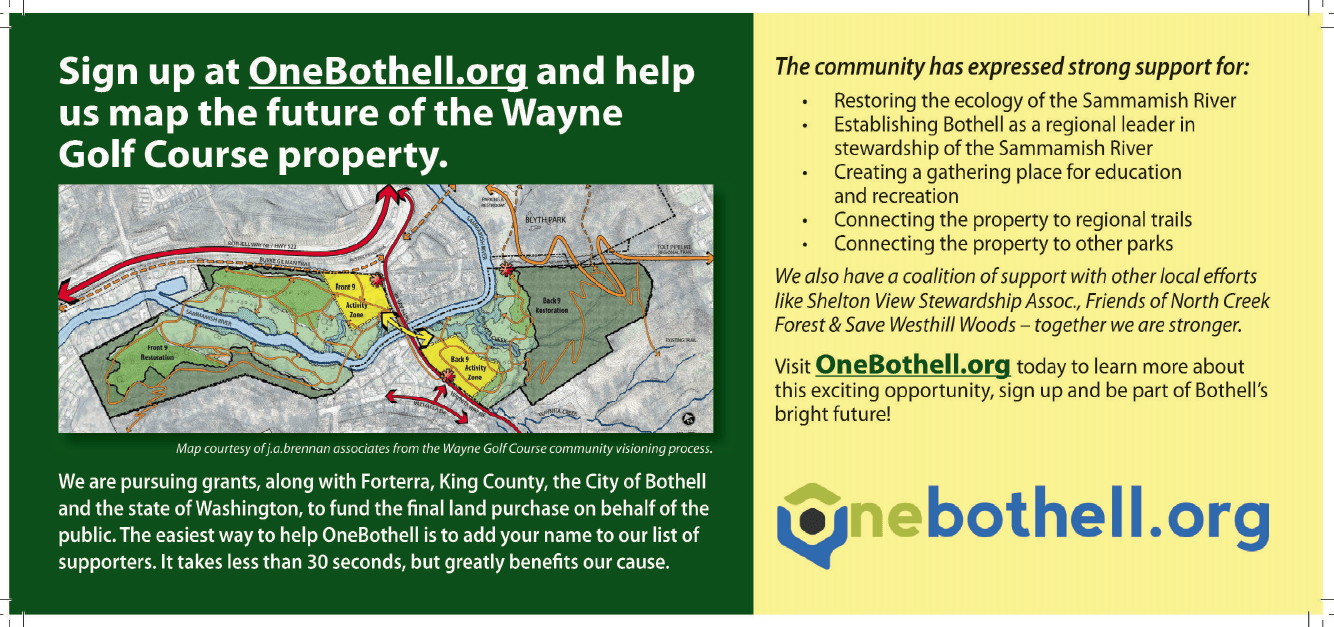 As you've been driving around the area, you may have also seen signs promoting the preservation of Wayne Golf Course land. We've even had emails from people asking how they can make their own signs, while others have gone on to make signs and stickers for their neighbors.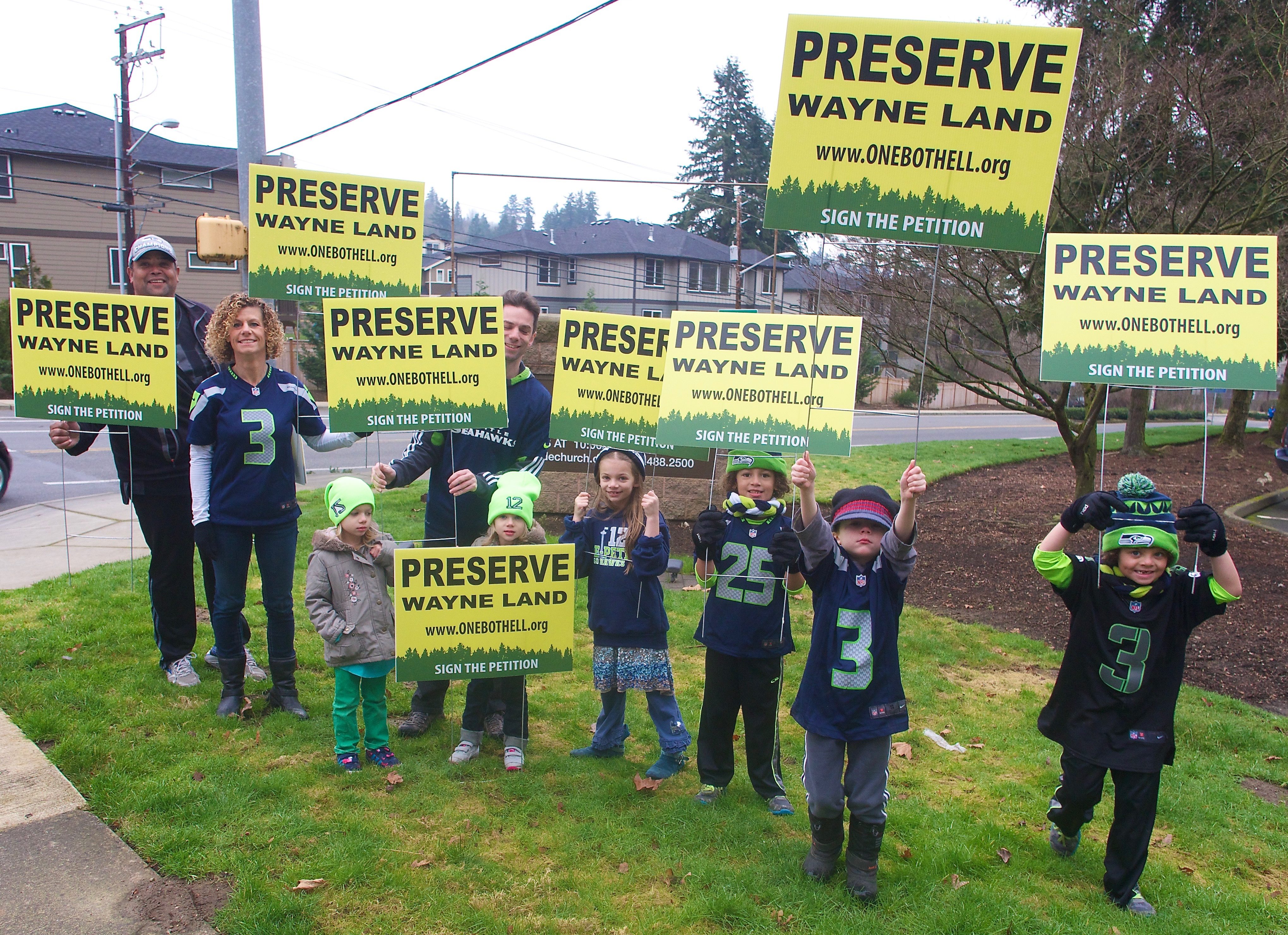 We had our signs printed by The Wide Format Company in Bellevue. It has been very helpful in meeting our short deadlines and informing our designs. If you'd like to get signs printed by The Wide Format Company, please mail gary@wideformatco.com. 
If you have time and enthusiasm to volunteer to help us with our outreach efforts, please use the contact us page.
We are looking for new ways to support Bothell Parks and land preservation, including education, land restoration efforts, and volunteering.  Thank you everyone who put up signs and participated!