Roger Burton
President
Roger is a business owner and consulting actuary, managing his company, based in Bothell, since 2006. Roger has been a past board member of the National Multiple Sclerosis Society and actively fundraises for them every year. He is active in local politics, currently serving as Chair of the Bothell's Legislative District political group.
Roger grew up in Kenmore, and he has been a Bothell resident since 1997. He is an active cyclist, runner, and walker and frequents the local trails often. He helps to maintain the trail system on Norway Hill and Blyth Park and is working with the Board to help preserve and restore the park on the former Wayne Golf Course property, as well as to expand recreational opportunities in the City.

David Bain
Vice-President
David actively works with the nonprofit community to restore the health of Puget Sound. He has a Ph.D. in Biology from the University of California at Santa Cruz, with post-doctoral work at the UC-Davis and the National Marine Mammal Lab in Seattle. He has been studying killer whales since 1978, helping develop killer whale recovery strategies in the US and Canada, and the marine-life portion of the Northwest's oil spill response plan.
He is president of Cascadia Environmental Science Center, Vice President of Friends of North Creek Forest and is on the Bothell Shoreline Board. He also serves on the boards of Sound Action, SnoKing Watershed Council, Orca Conservancy and Bothell Parks Foundation, and has been active in the King and Snohomish/Camano ECO Nets. David received a Puget Sound Hero Award from People for Puget Sound for his work protecting the nearshore habitat of Maury Island from development. He has lived in Bothell since 1998.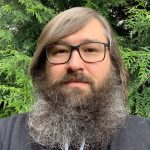 Peter Alderks
Secretary
Peter is a user researcher working with design and development teams to center the user while developing new technologies. He also helps ensure that cutting edge technology is useful and easy to use. Peter moved to Bothell in 2011 while earning his PhD in animal behavior at the University of Washington. Nature is important, and Peter feels that it is our responsibility to be wise stewards of the Earth. One key to wise stewardship is finding the right balance between urbanization and conservation. He is a leader in Scouts BSA and enjoys helping young people find and connect with the natural world.
Whenever life allows, you'll find Peter out wandering trails, riding bicycles, or paddling lakes and streams with his family. He also enjoys playing guitar, SCUBA diving, and wildlife photography. Peter is looking forward to working with OneBothell to help preserve and connect green spaces for all to enjoy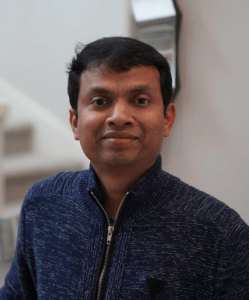 Prasad Anguluri
Treasurer
Prasad is an entrepreneur, investor, financials architect, and philanthropist. He and his family moved to the United States in 2003. He has been helping implement financial systems for various large clients for the past two decades. He loves to make a positive impact around the world by sharing experiences and knowledge. He believes that learning never exhausts the mind, "let us all learn, share our experiences, and solve issues by adopting and leading the ideas. Let's make this world a better place!"
Prasad moved to Bothell in 2006 and has been helping manage two HOA Google groups in to keep everyone connected. He is a nature lover and enjoys hiking, walking, and cycling. As a board member of OneBothell, he is excited to help preserve the amazing trails and natural areas in Bothell and help OneBothell fulfill its mission.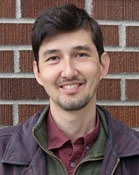 Stephan Classen
Communications Director
Stephan strives to connect sustainability learning and engagement with our community. He has a M.S. in Conservation Biology from the University of Hawaii at Hilo, and works as the Assistant Director of Sustainable Practices at Cascadia College in Bothell – to help students find education and careers in conservation, sustainability, and equity and inclusion.
He has a certification for event management and logistics planning for his hobby, Magic: the Gathering, as a Level 3 judge and hopes to help bring engagement to the outdoor Bothell community. His past work has given him experience across five states with outdoor conservation, endangered species work, and sustainable aquaculture. His enthusiasm is all about connecting with others and building community, integrated with food access and sustainability.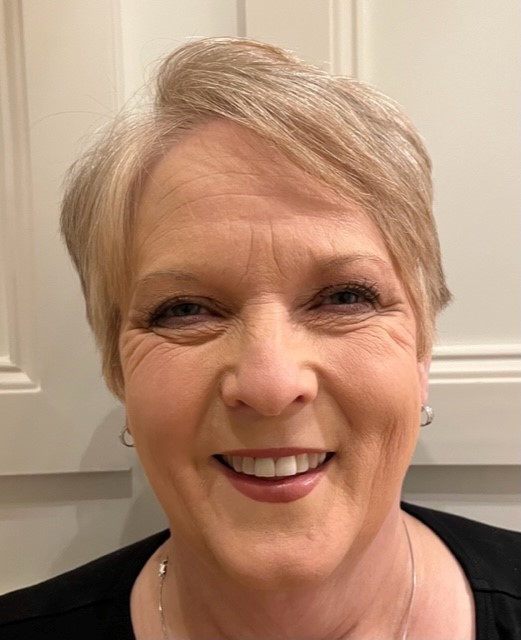 Gayle Toney
Director at Large
Gayle is a native of Idaho and a graduate of Boise State University. She is a Senior Paralegal with her career focused on transactional and corporate law. Gayle lived in Bellevue for over 20 years and worked with a coalition of citizens who fought to protect open spaces and old growth trees. She and her family moved to Bothell in 2018 and have loved calling this city home.
Gayle is passionate about preserving open spaces and the area's tree canopy now and for future generations. She is excited to be part of OneBothell and help preserve our area's natural habitat.

David Hablewitz
Director at Large
David is an I.T. consultant and business owner and has lived in Bothell since 2000. He has a bachelor's degree in Computer Science from The University of Florida, is a PMI Certified Project Management Professional, a Distinguished Toastmaster and has been awarded IBM Champion 5 times and HCL Ambassador 3 times for his contributions to his field.
David has a lifelong history promoting environmental protection. He has been in the Sierra Club for 27 years, but his appreciation for the wilderness developed while growing up in Florida where he spent his weekends camping with his Boy Scout troop on his way to earning Eagle Scout. Today he enjoys a broad variety of wilderness sports – whitewater and sea kayaking, mountain biking, backpacking and snowboarding and stories of his adventures can be found published in magazines like American Whitewater. He can often be seen walking with Freddy the Bassett on the Sammamish River Trail.

Dr. Jeff Jensen
Director at Large
Jeff grew up in Bothell and Kirkland, and his earliest memories are of chasing salamanders, spiders, and especially fish. Much of his childhood was spent exploring the local creeks, including Juanita Creek, Swamp Creek, and North Creek. Finding spawning salmon was, and continues to be, a great joy for him.
Jeff graduated from Juanita High School and earned his bachelor's degree in Fisheries and Zoology from the University of Washington, Seattle. After graduating from the UW he moved to Boston and graduate school and earned a Ph.D. in Evolutionary Biology from Harvard University. In 2012 he accepted a position at the UW Bothell campus. He is delighted to be back home – a place where, with proper stewardship, not only the trees but the streams themselves can fill with color every year.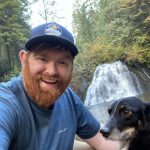 Drew Riggles
Director at Large
Drew is an active natural resources professional hoping to connect more people with the outdoors. He has an M.S. in Natural Resources from the University of Idaho, master's level certification in fire ecology and management through the University of Idaho, and a BAS in Sustainable Practices at Cascadia College right here in Bothell! Drew was a City of Bellevue seasonal park ranger in 2020 through 2022. He is a proponent of native species re-establishment projects through the Northwest.
He is a forest manager and a board member for the nonprofit Ruta Verde. He is an occasional craftsman with Ruta Verde and other personal projects, having also trained others. His past work has given him various skills and allowed him to work with many communities in America and Peru. His passion is to connect the communities of America to the outdoors in settings that are safe and provide education.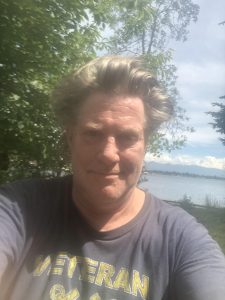 André Turner
Director at Large
André grew up and currently resides on the traditional lands of the Coastal Salish. His early years were in the Lake Forest Park area, and he is an Eagle Scout and Coast Guard Veteran. He received his BAS in Sustainable Practices from Cascadia College and M.A.Ed in Urban Environmental Education from Antioch University in Seattle.
His education and past experience have led him to desire an equitable planet for human and non-human species alike, and he looks forward to sharing his knowledge and experience, while learning from others. His earliest salmon stream restoration projects were on McAleer Creek in Lake Forest Park in the late 1970s and recently was he served on the education committee with Friends of North Creek Forest (2019-2021). Previous work experience include creating some of the iconic Rainier Beer commercials in the 1980s and bartending.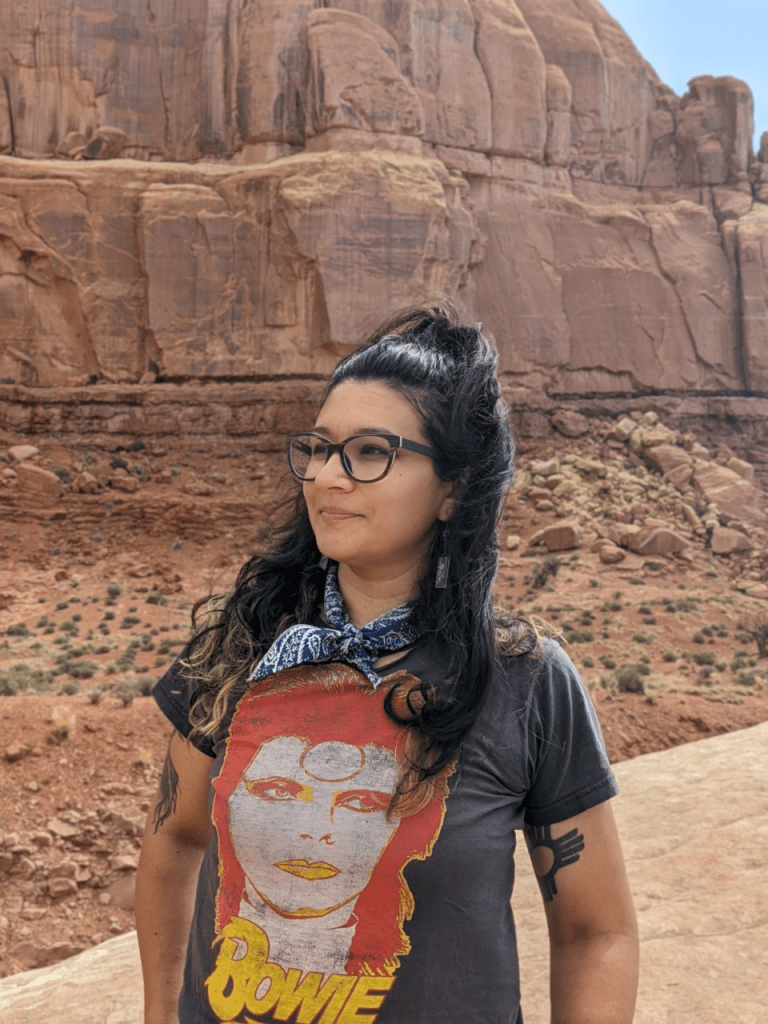 Tamara Wood
Director At Large

I am a local community organizer, mother, and student living in Bothell with my family since 2016. I am transferring from Cascadia College to UW Bothell to pursue a degree in Environmental Studies with a minor in American Indian Studies and Ecological Restoration. I have experience in the waste and recycling industry. In addition to my studies, I volunteer every week to help steward and manage The grounds at The Clearwater School, a wetland restoration site along the banks of North Creek in unincorporated Bothell. My strengths lie in my experience in agile grassroots organizing, multicultural communication, and policy advocacy in government and non-governmental spaces. 
Through my work with One Bothell, I plan to continue serving my community within suburban ecological restoration sites around the Northshore and greater Salish Sea areas.
---