---
Bothell is an environmentally and socially conscious community. There are other groups doing great work to save precious land for the public. They are our friends. They are our inspiration. Click on their names below to learn more and for additional information on volunteering.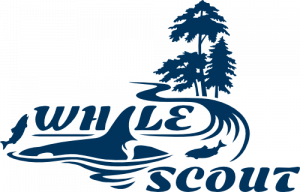 Protecting Pacific Northwest Whales through land-based conservation experiences. Whale Scout schedules volunteers to assist with removing invasive species at the Former Wayne Golf Course periodically. Follow the link to their web site to sign-up. For further updates on scheduled volunteer opportunities follow the City of Bothell Facebook page.



TrailLink.com is a great resource for trail maps; we used their tool for our website. They are run by the Rails-to-Trails Conservancy, a nonprofit organization whose mission it is to create a nationwide network of trails from former rail lines and connecting corridors to build healthier places for healthier people.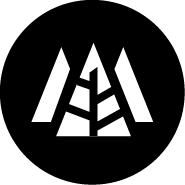 Over four miles of trails grace the ridges and ravines of Shelton View Forest, ten minutes from downtown and adjacent to Shelton View Elementary School. Several developers have already contacted Department of Natural Resources (DNR) inquiring about the parcel owned by DNR, and the steep part of the woods is privately owned by Coast Equity Partners, a development group, a driving force behind requesting upzoning the whole area. If you object to upzoning of the adjacent parcels and are in favor of preserving the DNR forested land for public use, please assist them in their efforts to preserve the forest area for families and recreational use!



An inspiration to us all. Friends of North Creek have secured funding for this 64 acre mature forest. You can maintain and improve the ecological function by making a contribution today. Together we can insure all vested interests are winners—the City of Bothell, landowners, conservation interests, educators and the community—as well continue providing forest education and outreach by: educating hundreds of school children, engaging the community of 500 volunteers contributing 4,000 hours each year, restoring forest edges and maintaining the quality interior habitat, and providing opportunities for college students working towards careers in environmental science, education and policy. Through their efforts, North Creek Forest is now a Bothell City Park!


Many of you may remember, or have participated in, the Salmon Watchers program. This program recruited citizens to gather vital information about the presence, kinds, and number of fish spawning in our local streams. Unfortunately, this popular program ended in 2015 after King County lost its funding to manage the program for local jurisdictions. In conjunction with my salmon research at UW Bothell, Dr. Jeff Jensen has resurrected a version of Salmon Watchers with a focus on our local streams in Bothell and the surrounding area. Members of the public can volunteer and report salmon sightings! It's a great way to learn more about the biology of our local area, and to provide data relevant to policy decisions affecting our streams.