Join us on the 4th Saturday every month for an informative walk and talk about the history, environment, and future plans of the former Wayne Golf Course. Local experts guide the walks each month, past topics have included information about the wetland habitat and salmon stream restoration. Future topics may include historical information, the PROS Plan work, invasive species, and water quality. Information will be shared via Facebook, Nextdoor, and flyers on the kiosk in the parking lot on the west side of the property.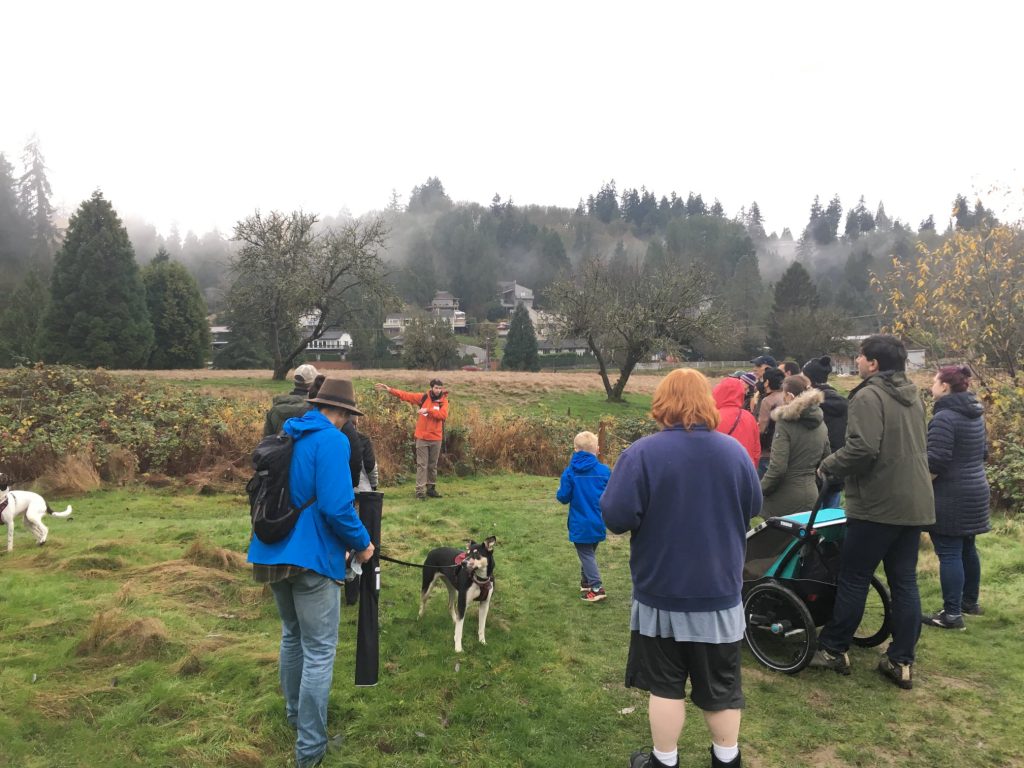 2022 Update: We have nature walks recently on area geology, local birds, native plants and species, and native bees! We hope you'll join us!
Walks start at 10am, and run for an hour to an hour and a half! Family, pets, and friends are welcome!